A comfortable fit from heel to toe
At Heelz and Toez we understand how important it is to protect growing feet, so we're committed to creating shoes that are both comfortable and customisable. Whether on the playground or at the beach, our shoes will keep your child's feet feeling great while they're having fun.
Our patented gliding mechanism enables our shoes to be completely adjustable for individual fit and comfort, with the option to mix and match straps to create an entirely personal shoe design.
The shoe's straps can also be removed, aiding recycling at the end of the shoe's life and giving a customised fitting to each and every foot, no matter how slim or wide. By moving your straps into position on your foot you can create the perfect fitting shoe.
Designed to protect growing feet
As your child's foot changes, so can our shoe. Instead of buying a whole new pair of shoes you can simply re-arrange the straps to fit perfectly again and continue to enjoy the comfort for longer.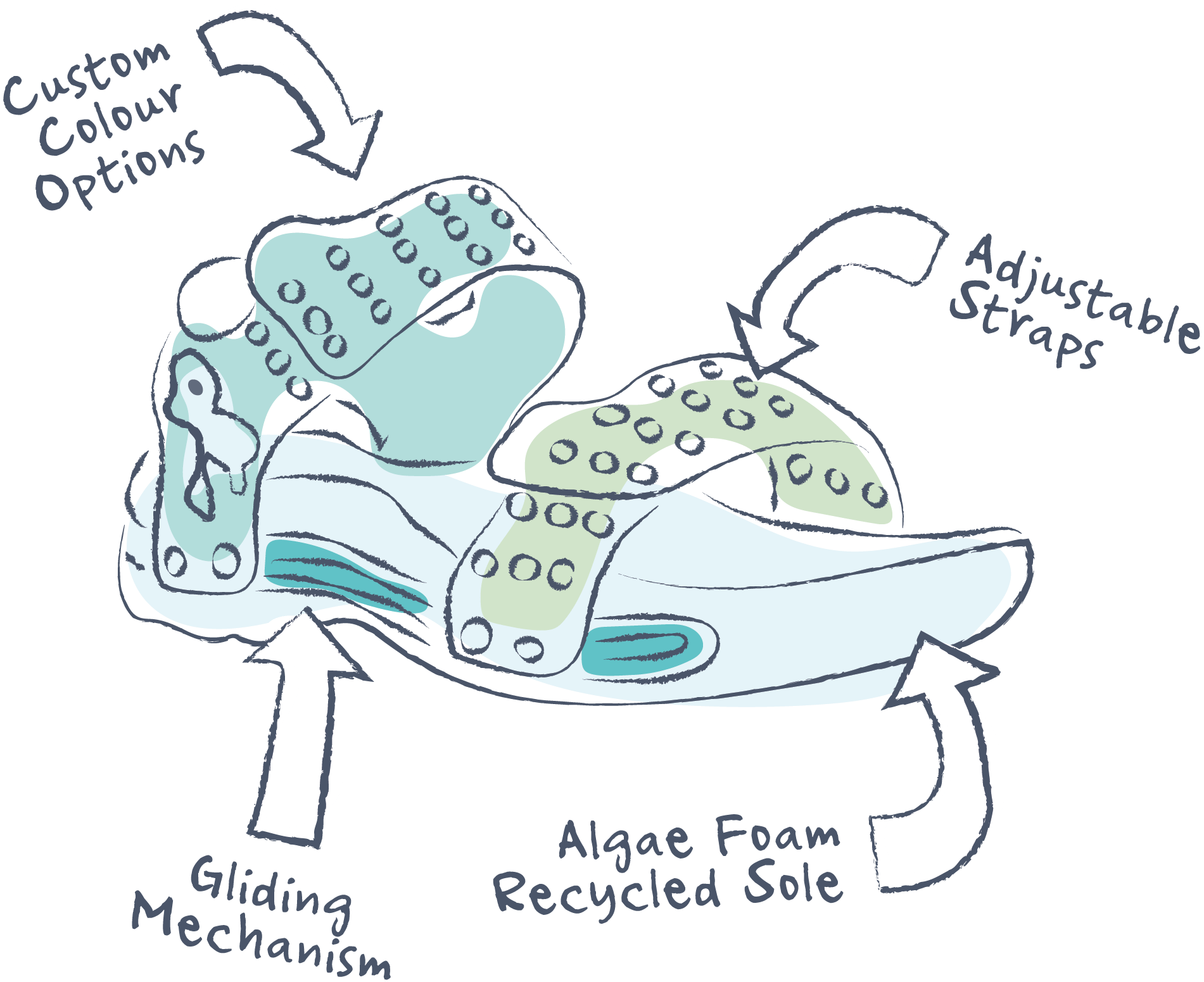 Made with our planet in mind
When you buy a pair of our shoes you can feel good knowing that you're making true ethical, sustainable footwear choices.
Find Out More
Create Your Shoe
Start with a base colour you love, then choose your favourite straps to create a shoe that is uniquely yours.