Our shoes shouldn't have to cost the earth
Cute shoes for our children are awesome, but how often do we think of how they were made? Are they good for a child's growing feet? Are they comfortable? Most importantly, what will happen to them when you are finished with them?
At Heelz and Toez we take our responsibilities to the environment seriously. We want to make shoes that are good for our feet and our planet, which is why we are disrupting the footwear market by enabling the manufacture of completely recyclable shoes made wholly from recycled products.
When you buy a pair of our shoes you can feel good knowing that you're making true ethical, sustainable footwear choices. We're committed to keeping our shoes out of landfill and using materials which have a positive impact on our planet rather than a negative one.
Shoes made from algae and recycled ocean plastics
Our shoe is made entirely from a combination of Algae BloomFoam EVA and recycled ocean plastics and we're committed to recycling any shoes that are returned to us at the end of their life.
Algae foam is a flexible foam made from harvested algae. Algae plays an important role in managing nutrients in the aquatic ecosystem, but algae thrive when it gets hotter and it begins to suffocate aquatic life. That's where the company Bloom comes in, turning the algae into the algae-blended EVA that we call algae foam.
Our shoes last a lot longer than others too because you can keep adjusting the straps to fit your child's feet as they grow, eliminating the need to buy a whole new pair every few months.
Thanks to our unique gliding mechanism and glue-free design, it's easier to recycle the separate parts of our shoes. When a strap eventually breaks or a well-worn base need to be replaced, you'll be able to send these back to us so that we can recycle them properly.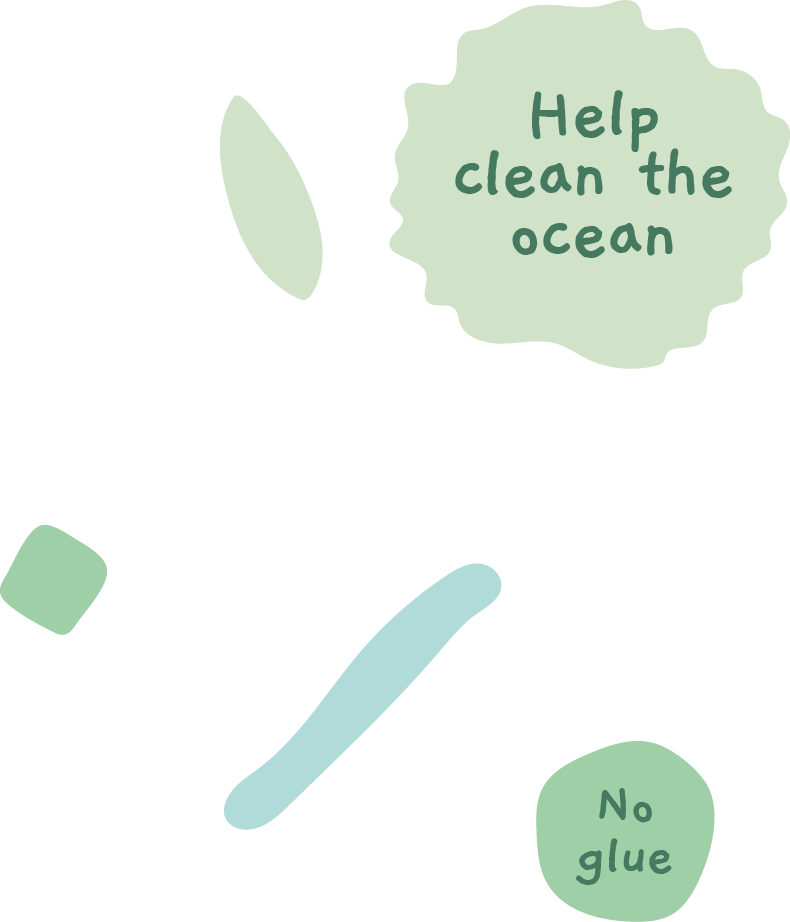 Protecting growing feet and our planet
The adjustable straps and unique gliding system built into our shoes mean that you can create the perfect fit for your child's growing feet.
Find out more
Create Your Shoe
Start with a base colour you love, then choose your favourite straps to create a shoe that is uniquely yours.