Heelz and Toez
Comfortable, recyclable and customisable shoes
Heelz and Toez is a business committed to disrupting the footwear market by enabling the manufacture of completely recyclable shoes made wholly from recycled products. The company was founded by Gaynor Marie Thomasson, with a mission to create shoes that are recyclable, comfortable and customisable.
In 2014 Gaynor spent time learning to make shoes by hand in Florence, which is where she realised how much manufacturing and purchasing patterns impacts the environment. When trends change, perfectly good shoes are often thrown into landfill, along with brand new shoes that have simply been returned because they don't quite fit, or shoes with too many materials and parts to make it cost-effective enough to recycle. To make matters worse, most shoes are made for an 'average' foot, so many people not making returns are pushing their feet into ill-fitting shoes that cause rubbing and blisters.
It was when Gaynor learned this that she decided change needed to happen, which is how Heelz and Toez was born.
Sustainability is in our soles
As we worked on designs and ways to adapt shoes to become glue-free, our patented mechanism came to life. The gliding mechanism allows the straps to be removed, aiding recycling at the end of the shoe's life and giving a customised fitting to each and every foot, no matter how slim or wide.
At Heelz and Toez we take our responsibilities to the environment seriously and are committed to recycling any shoes that are returned to us at the end of their life. We also hope to partner with charities in the future to help improve the environment or protect endangered species. Through the sale of limited-edition straps packaged with educational materials, we can also help educate our children on the steps we can take to protect our planet. As our range expands, so does the potential to have a positive impact.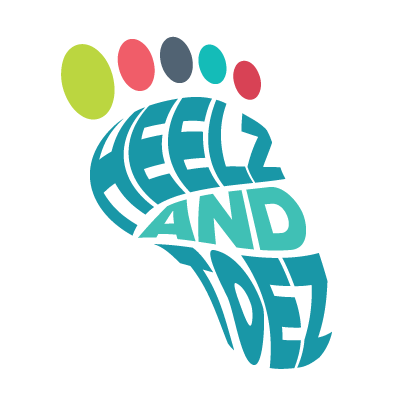 A comfortable fit from heel to toe
Our patented gliding mechanism enables our shoes to be completely adjustable for individual fit and comfort, with the option to mix and match straps to create an entirely personal shoe design.
Find out more
Create Your Shoe
Start with a base colour you love, then choose your favourite straps to create a shoe that is uniquely yours.